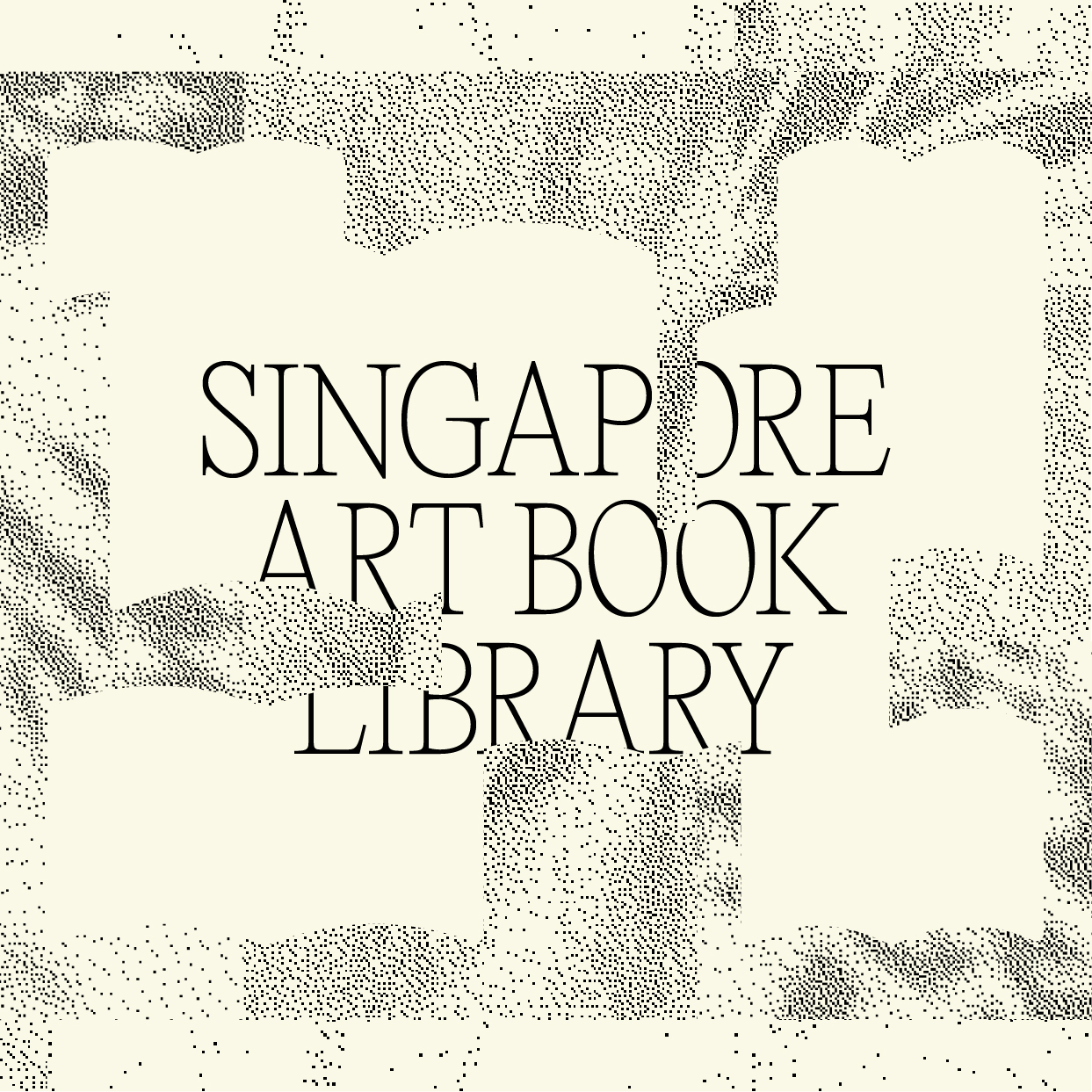 HELP US GROW THE SG ART BOOK LIBRARY
SGABF is accepting submissions to the SG Art Book Library, a catalogue of published print materials that explore the creative possibilities of art book publishing to generate meaningful discourse. The Library believes in the importance of representing the diversity of our community, capturing the energy, vision, and voices of artists and practitioners.

Our collection prioritises art books that focus on sociopolitical concerns in Singapore and around the world—gender inequality, racial discrimination, human rights, LGBTQ+ issues, political activism, intersectional feminism, economic and environment struggles, and many more. We want to provide a safe, accessible space for art books that might not otherwise find their way into institutional collections.

Existing as a virtual space below, and occupying various physical spaces in Singapore over the course of the year, the Library is free and available for all to browse.
Scroll Down To Browse Our Library ︎
Black fly ZINE

by BLACK FLY

Year Unknown


BLACK FLY is an independent collective anthology of experience, humour, rage, pain, knowledge and power from the POC community. This book is where sexual health and race meet; vulnerable and raw at points, but also unflinching in its understanding of what our bodies experience.
---
If in fact there is a context

by Lawrence Weiner

Published by Hatje Cantz

Year Unknown


For this series, artist Lawrence Weiner has made an artist's book in exactly the same format and with the same number of pages as his first contribution to documenta 5 in 1972, curated by Harald Szeemann. The partly handwritten instructions, statements, definitions, poems, and pictograms give an insight into his artistic practice and—as eloquently as poetically—transfer his ideas around dOCUMENTA (13) into language. A central figure in Conceptual art from its beginnings, Weiner works in a wide variety of media including video, books, performance, and installation.
---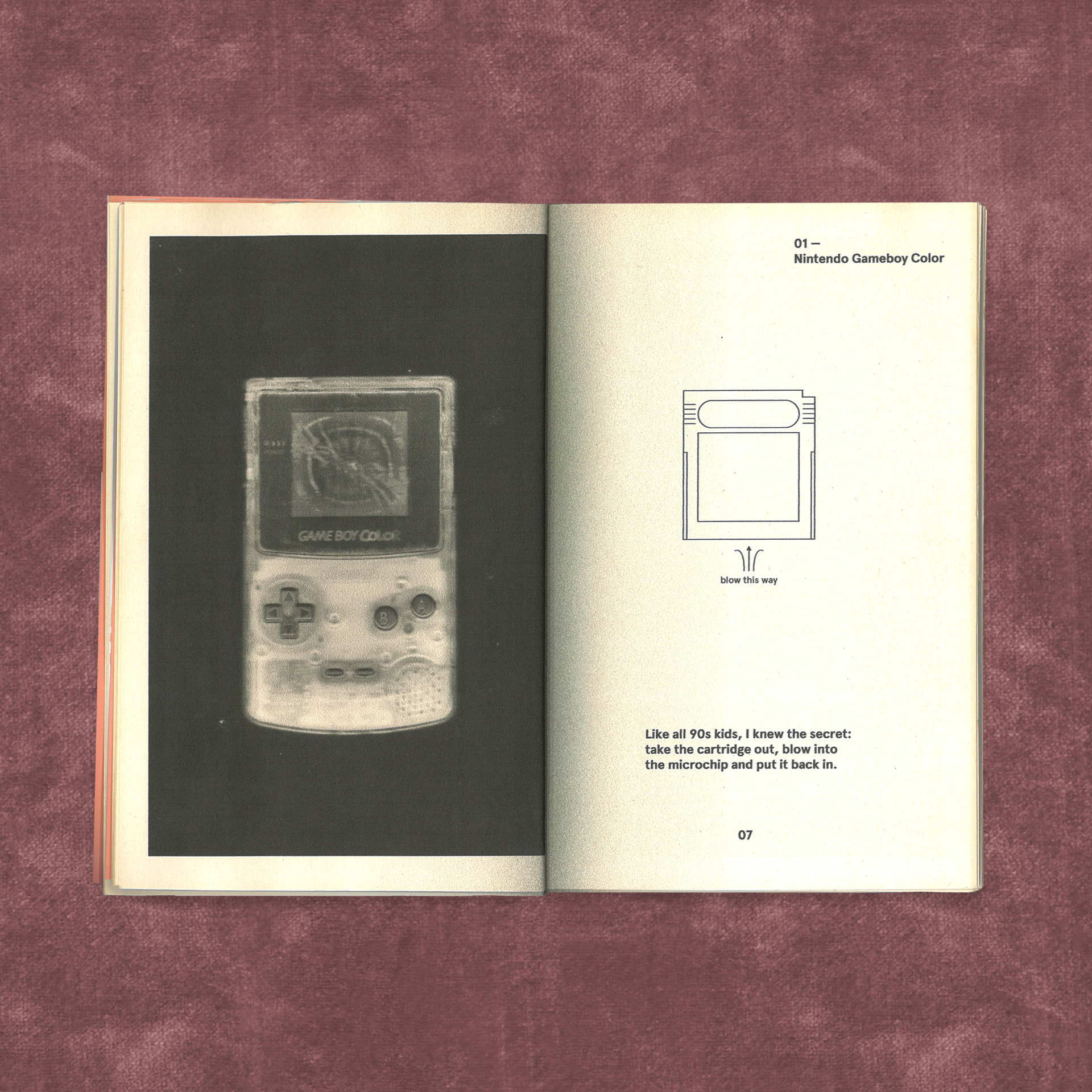 book of pleasant remembrance

by Edwin Lau

Published by 4/4 A Party of Four

2016


The Book of Pleasant Remembrance is a catalogue of things that we used to treasure but are no longer in use. They are put together, hoping to bring some pleasant remembrance in our daily life.
---
I want a president

by Zoe Leonard

Published by Gato Negro Ediciones

2017


Written in the early 1990s, this poem-manifesto was first published in 1992, following the announcement of the poet and activist Eileen Myles as a candidate to the presidency of the United States.

---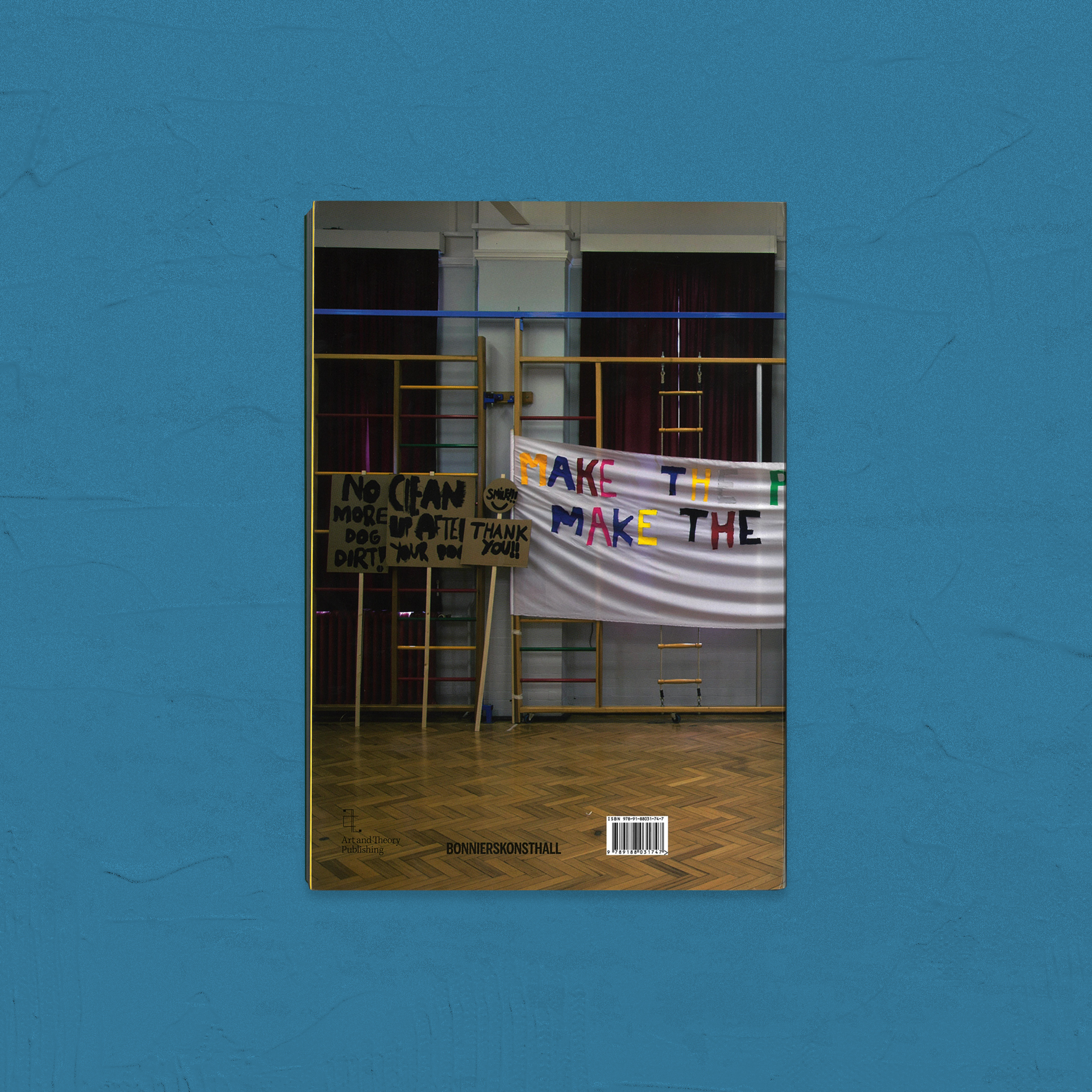 Notes on Protesting

by Peter Liversidge

Published by Art and Theory Publishing

Year Unknown


Over the course of 3 months, Liversidge worked closely with 60 children aged 8 - 9 from the Marion Richardson Primary School in the London borough of Tower Hamlets to examine ideas around community, collectively held ideas and the power of protest. Encouraging the children to discuss what is most important to them and the changes they would like to see, they worked together to create an engaging performance of choreographed demonstrations.

Having taken place on May Day and inspired by ideas around demonstration and protest, the artist and children created songs, choreography, colourful banners and placards which expressed their views on everything from the school playground and tight-fitting shoes to a dislike of tinned tomatoes.