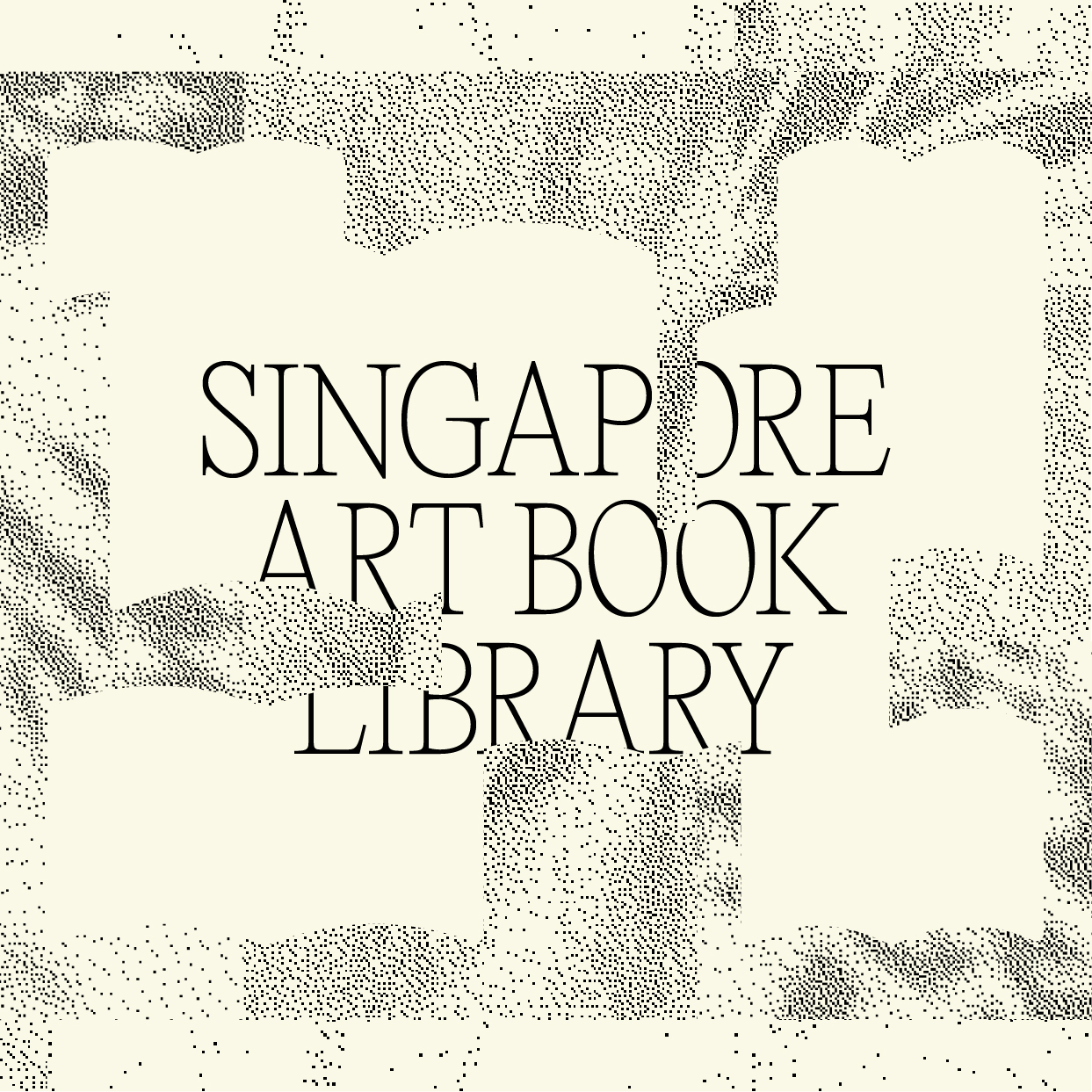 HELP US GROW THE SG ART BOOK LIBRARY
SGABF is accepting submissions to the SG Art Book Library, a catalogue of published print materials that explore the creative possibilities of art book publishing to generate meaningful discourse. The Library believes in the importance of representing the diversity of our community, capturing the energy, vision, and voices of artists and practitioners.

Our collection prioritises art books that focus on sociopolitical concerns in Singapore and around the world—gender inequality, racial discrimination, human rights, LGBTQ+ issues, political activism, intersectional feminism, economic and environment struggles, and many more. We want to provide a safe, accessible space for art books that might not otherwise find their way into institutional collections.

Existing as a virtual space below, and occupying various physical spaces in Singapore over the course of the year, the Library is free and available for all to browse.
Scroll Down To Browse Our Library ︎
HOW TO ART BOOK FAIR

Paul Shortt

Year Unknown

How to art book fair features advice on how to plan, participate, and succeed in an art book or zine fest. This second expanded edition features sections on pricing, selling, table layout, being a good tablemate, talking to fair organizers, trading, and more. With extra advice from over 15 art book fair experts, this book will guide you through everything you need to table at an art book fair. / The book features advice from: Amber Eve Anderson, Alison Baitz, Amy Burek, Ethan Crenson, Celeste Fichter, Marc Fischer, Paul John, Christopher Kardambikis, Gary Kachadourian, Antoine Lefebvre, Leah Mackin, Michalis Pichler, Daniel Spottswood, Daphne Taranto, Panayiotis Terzis, Anthony Tino, Andrew Jeffrey Wright.

︎ Back to Library Overview
© Singapore Art Book Fair 2022. All rights reserved.
For further enquiries, please contact us at
info@singaporeartbookfair.org
.
Singapore Art Book Fair is organised by
Support the fair ︎
© Singapore Art Book Fair 2021. All rights reserved.
For further enquiries, please contact us at
info@singaporeartbookfair.org
.
Singapore Art Book Fair is organised by
Support the fair ︎