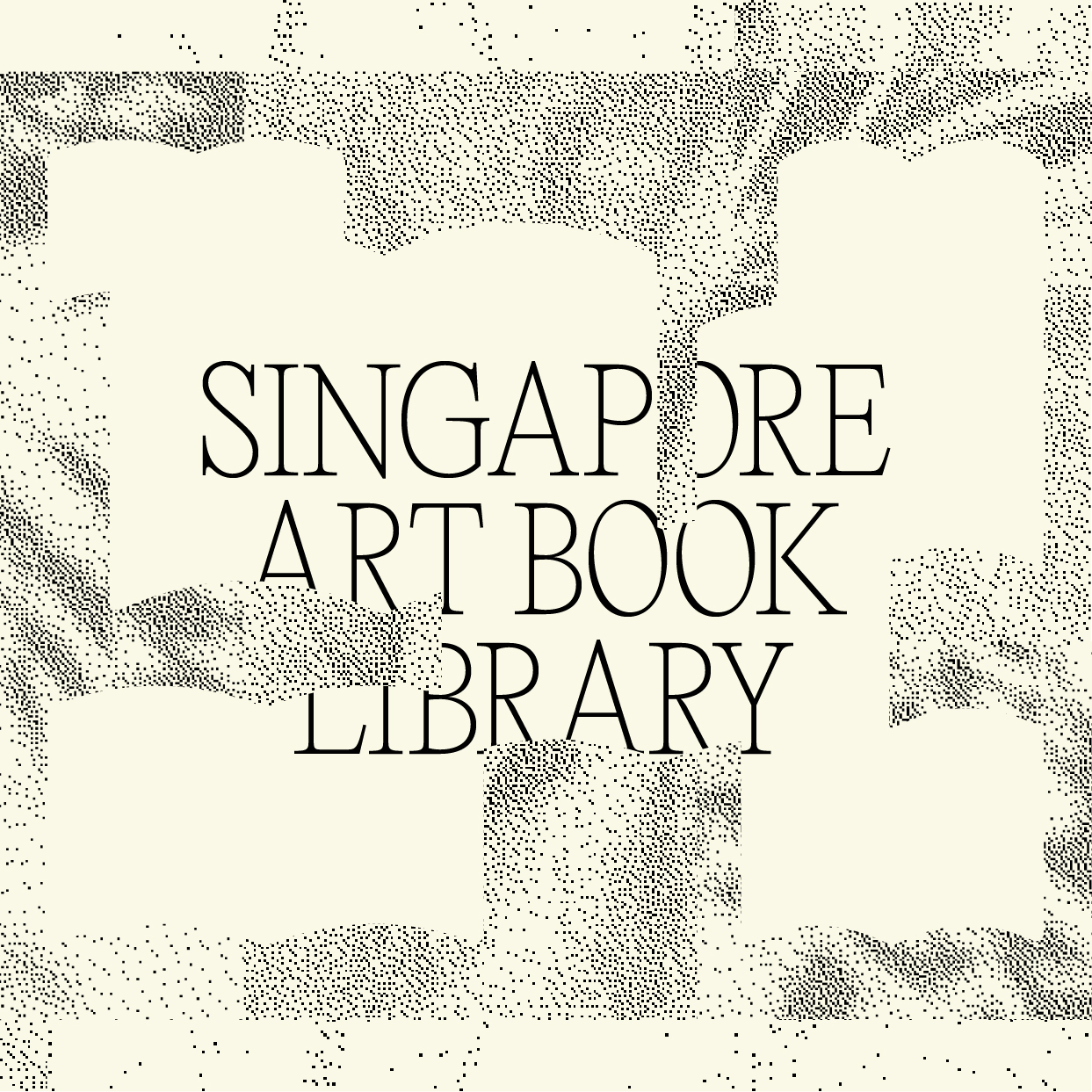 HELP US GROW THE SG ART BOOK LIBRARY
SGABF is accepting submissions to the SG Art Book Library, a catalogue of published print materials that explore the creative possibilities of art book publishing to generate meaningful discourse. The Library believes in the importance of representing the diversity of our community, capturing the energy, vision, and voices of artists and practitioners.

Our collection prioritises art books that focus on sociopolitical concerns in Singapore and around the world—gender inequality, racial discrimination, human rights, LGBTQ+ issues, political activism, intersectional feminism, economic and environment struggles, and many more. We want to provide a safe, accessible space for art books that might not otherwise find their way into institutional collections.

Existing as a virtual space below, and occupying various physical spaces in Singapore over the course of the year, the Library is free and available for all to browse.
Scroll Down To Browse Our Library ︎
COSMOS, 3rd KOREAN EDITION, 1981
Munhwa Seojeok

Published by Sulki and Min Specter Press, 2017


As the name indicates, it's a version — an infra-flat one — of a Korean translation of Cosmos, published by Munhwa Seojeok in 1981. Apart from the fact that the pages are unrecognizably blurred, all the other aspects of the book, from the format to the extent, printing, paper, binding and the content, are exactly the same as the original: 170 x 240 mm, 480 pp, four-color offset printing on rough-grain uncoated paper, paperback with red endpapers."An astonishing profile of the great universe, unfolded vividly and arrestingly, with more than 250 colorful plates, by the best planetary investigator of our century, the Pulitzer-winning writer Carl Sagan." Even an accidental flaw has been replicated: the missing page 63 (where a section about the life-determining DNA is supposed to begin), which was torn out from our copy at some point in its 36-year history.

︎ Back to Library Overview
© Singapore Art Book Fair 2022. All rights reserved.
For further enquiries, please contact us at
info@singaporeartbookfair.org
.
Singapore Art Book Fair is organised by
Support the fair ︎
© Singapore Art Book Fair 2021. All rights reserved.
For further enquiries, please contact us at
info@singaporeartbookfair.org
.
Singapore Art Book Fair is organised by
Support the fair ︎