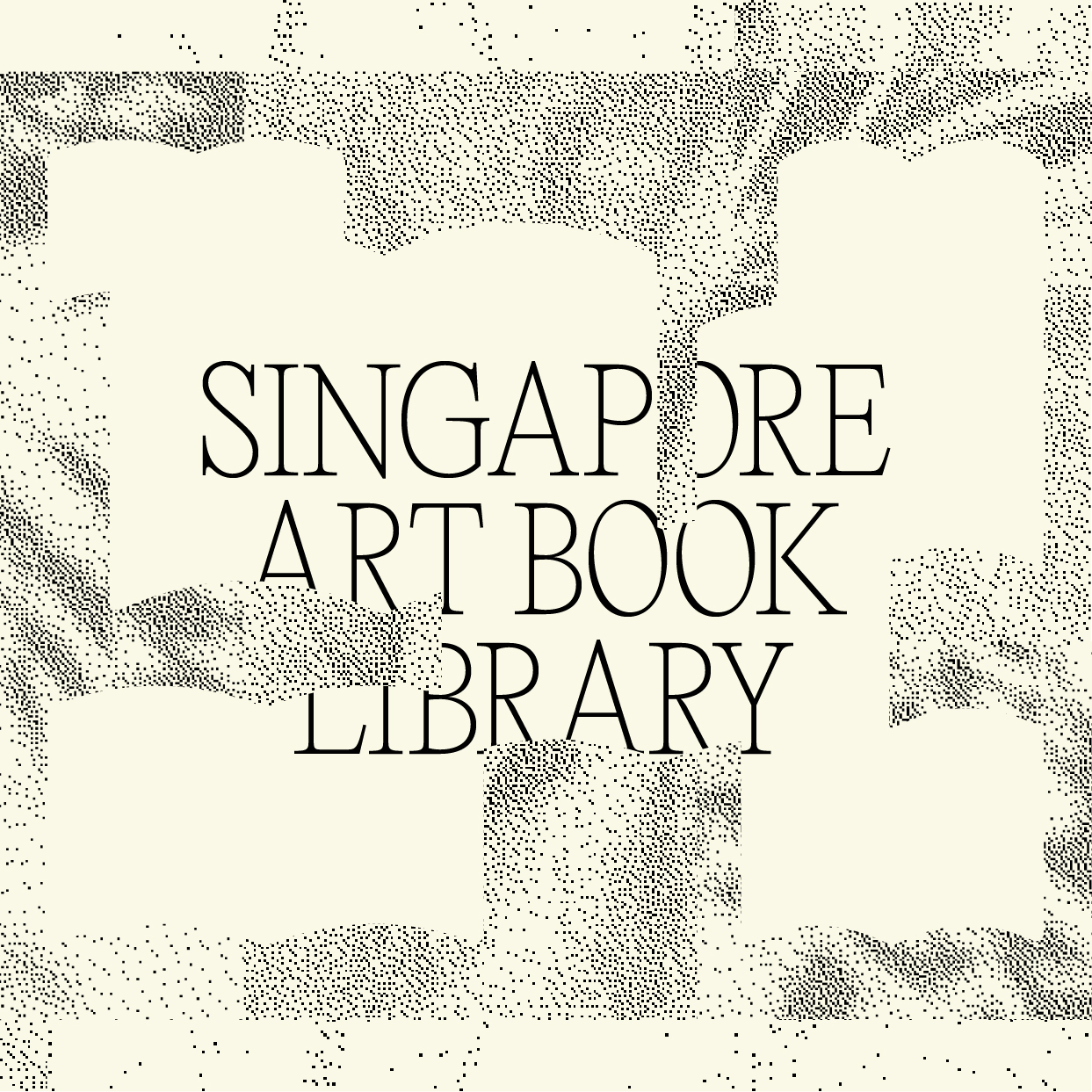 HELP US GROW THE SG ART BOOK LIBRARY
SGABF is accepting submissions to the SG Art Book Library, a catalogue of published print materials that explore the creative possibilities of art book publishing to generate meaningful discourse. The Library believes in the importance of representing the diversity of our community, capturing the energy, vision, and voices of artists and practitioners.

Our collection prioritises art books that focus on sociopolitical concerns in Singapore and around the world—gender inequality, racial discrimination, human rights, LGBTQ+ issues, political activism, intersectional feminism, economic and environment struggles, and many more. We want to provide a safe, accessible space for art books that might not otherwise find their way into institutional collections.

Existing as a virtual space below, and occupying various physical spaces in Singapore over the course of the year, the Library is free and available for all to browse.
Scroll Down To Browse Our Library ︎
---
LOCUS: APITCHAPONG WEERASETHAKUL – CAO GUIMARÃES
Edited by Marente Bloemheuvel and Jaap Guldemond with essays by Consuelo Lins and Dana Linssen

2017


This book was published on the occasion of the exhibition 'Locus: Apitchapong Weerasethakul – Cao Guimarães'. The exhibition featured a large film installation 'Primitive'. It consists of eight short and slightly longer 'mini-films' or 'sketches' that capture the lives of a number of teenagers in Nabua, a small village in the north-east of Thailand. In the 1960s and 70s, this village was the scene of a battle between Thai military forces and local civilians who were accused of being communist or having communist sympathies

In this village 'full of repressed memories', Weerasethakul films teenagers who gather to chat, play football and daydream. Like his works, this film demonstrates his attentive way of looking, his protracted shots, his heightened sensitivity to both natural and artificial light, and also his ability to subtly invite viewers to reflect on their own lives and on the deeper layers behind our daily existence.

︎ Back to Library Overview
© Singapore Art Book Fair 2022. All rights reserved.
For further enquiries, please contact us at
info@singaporeartbookfair.org
.
Singapore Art Book Fair is organised by
Support the fair ︎
© Singapore Art Book Fair 2021. All rights reserved.
For further enquiries, please contact us at
info@singaporeartbookfair.org
.
Singapore Art Book Fair is organised by
Support the fair ︎